This site is dedicated to the hard working, multi-talented, and beautiful...
Melanie Jayne Chisholm
Welcome!

The Melanie C Mecca is one of the newest and hottest Melanie Chisholm sites on the net. It is designed to give Melanie's fans the most updated and accurate information available. You will also find a plethora of other Melanie-related things, including pictures, multimedia, media archives, a fan club and newsletter, as well as your input.
MELANIE C UPDATE
-- Read details on Melanie's upcoming V99 solo performance: click here
-- Ga Ga has made the "Big Daddy" soundtrack. If you have real audio G2, you can download the song off the Audio page. If you do not have real audio, please go to www.real.com and download it for free.
-- Melanie is sporting a new look. She dyed her hair blonde and first showed it at the Big Daddy premiere in L.A. You can see this by clicking here. Since then, she has also cut her hair a bit shorter. You can also see this new look by clicking here.
-- Melanie's former bandmate Geri has released her solo album and has been promoting it. Please go to www.spicezone.com if you'd like more information. You can also find information there on Emma's solo plans, Mel G's new single, and Victoria's wedding.
-- When You're Gone, Can't Stay Tonight, Ga Ga, and My Strongest Suit are all available by download on the Audio page.
Last updated on July 22, 1999. Check back for updated information.
---
UPDATE DATES

About 7/21/99

Media 6/27/99

Fan Club 6/27/99

Pictures 6/27/99

Audio 6/27/99

Video 7/23/99

Site Info 6/27/99

Feedback 6/27/99

C - Files 7/21/99

About Melanie: All you need to know about Melanie and more.

Media: Archives of Melanie related press. Anytime she is in the media, it will be posted here.

Fan Club: The unofficial Melanie C fan club & newsletter with member benefits. Check it out.

Pictures: Melanie C images. [117 so far, and growing]

Audio: Various Melanie songs, interview clips, and other audio files. [4 songs, 41 other clips]

Video: Various video clips of Melanie... videos, interviews, etc. [20 video files]

Site Info: All about The Melanie C Mecca and its webmaster.

Feedback: Input from Melanie's fans accross the net. Ask questions here.

C - Files: All the rest about Melanie that just wouldn't fit anywhere else.
---
"Where I am now is living proof that if you want something badly enough you can get it"
--MJC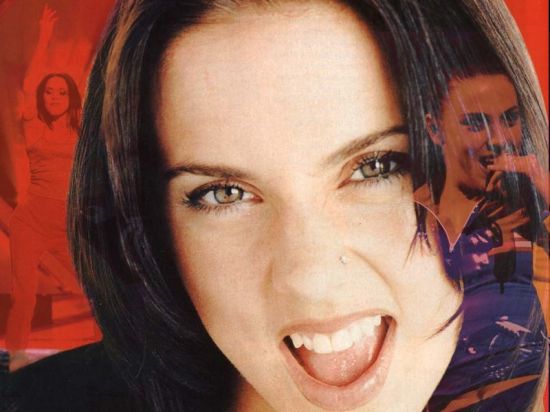 The Melanie C Mecca has no official affiliation with Melanie Chisholm, the Spice Girls, Virgin Records, or anyone else. It has been created by the webmaster solely for the admiration of the beautiful Melanie Chisholm. Any duplication of any portion of this site without the expressed, written consent of the webmaster is prohibited.
The Melanie C Mecca was created 6-27-99, last updated 7-23-99
This site is best viewed with Microsoft Internet Explorer 4.0 or later.
Download it for free:

Melanie's audio files can be heard with